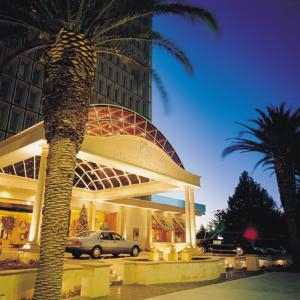 Entire site © 2010, International Strategic Studies Association.
Strategy2010: The Global Strategic Forum will take place in The Duxton Hotel, at 1 St. George's Terrace, Perth, Western Australia, overlooking the magnificent Swan River, and adjacent to the beautiful gardens of Government House, the seat of the State Governor.
The Duxton has 306 beautiful guest rooms and suites, with voicemail messaging, broadband access, and 24 hour reception and room service. Room rates start at AU$250 (appr. US$225) a night, and AU$275 (appr. US$250) a night for Deluxe Rooms. A number of suites are available.
Delegates should contact the hotel directly to secure their reservations for rooms for the conference, and they should mention that they are booking for Strategy2010, the Indian Ocean Conference.
The Duxton can be contacted at:
Telephone +61 (0)8 9261-8000, or by fax at +61 (0)8 9261-8038. Bookings may also be made over the Internet at www.duxtonhotels.com.
The Weather:
Weather in Perth during the Conference is expected to be perfect. It is late Spring in the Western Australian capital, and wildflowers will still be in bloom. Average daytime temperatures are in the 24°-27°C (75°-°F) range; overnight minimum temperatures are in the 12°-15°C (54°-59°F) range.
Conference Attire:
Virtually all conference-related events — with the exception of the final night's reception — are expected to be in the Duxton Hotel, where most delegates will be staying. Appropriate daytime attire would be business suits, military uniform, or national attire. For the more formal Gala Dinner in the Duxton Ballroom, delegates will have the option — if they desire — of dress uniform (mess kit), black tie, or national attire.